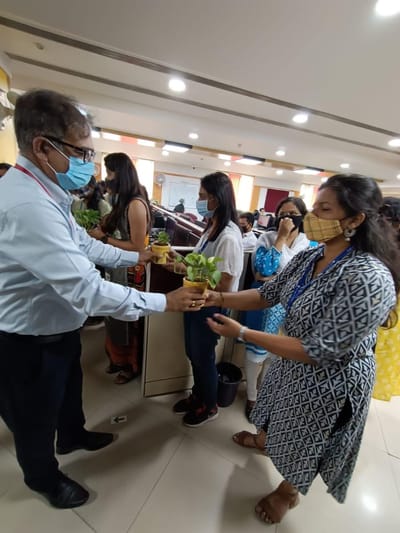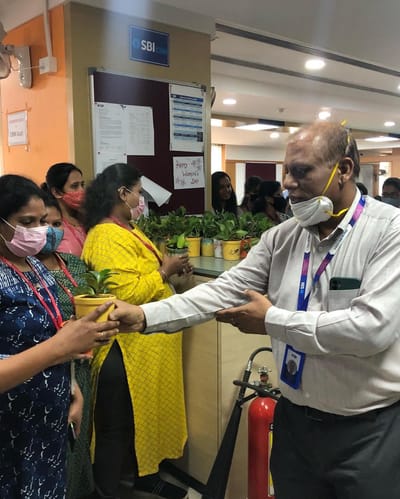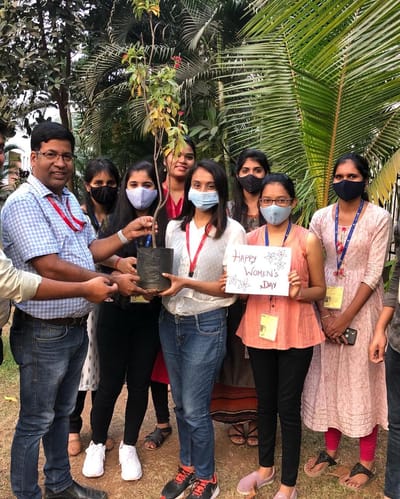 Green International Women's Day Celebration @ Kapas Bhavan CBD Belapur, Navi Mumbai | SBI and TechMahindra Associates.

We saluted the Women at workplace by gifting an indoor plant to each of the female co-workers. The plants were requested be placed at each of associate's desk to source their own oxygen. "Who else can be a better caretaker of Mother Earth & Mother Nature than a Woman".

With the increasing focus on outdoor air pollution, we barely think of indoor air pollution that we are most of the time exposed to. Team CRM of SBI and TechMahindra took an unique way to increase the oxygen level by planting an indoor plant 🌱 at each associates desk.

More than 50 species of indoor plants have been gifted to all female associates of Team CRM on women's day. Bank leaderships DGM Mr Chiranjeev Kumar, Mr Manoj Kumar Jain, Head Enterprise Architect and Senior Leaderships from Tech Mahindra -Mr. Prakash Kumar, Mr. Naveed, Alok Bhatt distributed the plants to each women associates. Team also planted a beautiful flower tree at Kapas Bhavan premises with the female members to mark Women's Day.